WELCOME TO OUR NEW WEBSITE
The Quick links will get you rapidly and easily to all areas; including: the Party lists with descriptions, dress, updates and registration, Covid19 information, maps, hotels FAQ and the secret to a happy and fulfilled life (well, almost all of them).
The pages should function in both portrait and landscape on all smart phones, tablets and descktop browsers.
Whats New:
There is a common and consistent layout, so that the information you are looking for can be easily found, with a minimum of navigation links. There is extensive use of collapsable `Accordion` style pages to fit more information on smaller screens. We have also embeded the party registration forms within the individual party tabs, so you can register with ease.
COVID 19 UPDATE
Having read the Government notice, put out recently and copied below, we feel that until there is new guidance, for nightclubs, we must remain closed.
Circumstances may be different for other clubs and therefore, I would like to emphasize, this interpretation only relates to us; The Hellfire Club. We are hoping that the social distancing rules will be further relaxed in the coming weeks and we are raring to go, when they are!
Extract from the PM: As we begin to reopen the economy, it's important that we do not increase the risk of transmission which is why "close proximity" venues such as nightclubs, soft-play areas, indoor gyms, swimming pools, water parks, bowling alleys and spas will need to remain closed for now.
We will be back, as soon as it is safe,
for you and our staff!
Peter
For more, please use this link!
LATEST NEWS & OFFERS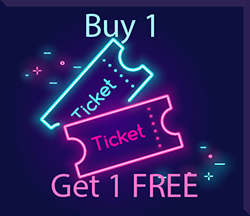 We are offering 100%, yes 100% top up to any pre payments, you make, until we reopen!
Payment is via BACs or credit / debit card.
Payment is secure and incurrs no fees.
Every £20 you pay, we will
double it`s value.
You can make any pre-ayment up to £200.
Use for any party until New Year`s Eve!
Offer is only available for a short time.
Just click on the ticket icon above and start saving massively on parties!
With pre-payment, you:
Jump the queue, get priority booking and pay nothing at the door.

We pay half of your entry fee and you pay half from your pre-pay balance, until it is zero!