WELCOME TO OUR WEBSITE
The Quick links will get you rapidly and easily to all areas; including: the Party lists with descriptions, dress, updates and registration, Covid19 information, maps, hotels, FAQ and the secret to a happy and fulfilled life (well, almost all of them).
The pages should function in both portrait and landscape on all smart phones, tablets and desktop browsers.
Whats New:
There is a common and consistent layout, so that the information you are looking for can be easily found, with a minimum of navigation links. There is extensive use of collapsible `Accordion` style pages to fit more information on smaller screens. We have also embedded the party registration forms within the individual party tabs, so you can register with ease, once we reopen.
COVID 19 UPDATE
There is now a light at the end of the Covid tunnel!
We are open for outside parties (limit of 30) , until Wed 21st July, when we host our first indoor Brief Encounter; then our main reopening night is Saturday 24th July with the Unmasked Ball!. We will update you via our Newsletter, as the time-line becomes clearer!
We are adding new parties when we reopen and moving the Masquerade ball to the 5th Sat (around 3 a year); in its place come No Saints and new to the 2nd Friday will be The Dungeon. Details and registration can be found HERE
Emphasis will remain on hygene and adherence to government instructions and guidance.
We are back and raring to go,

See you soon
Peter
For more, please use this link!
Parties Membership & Tickets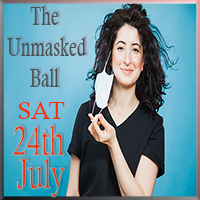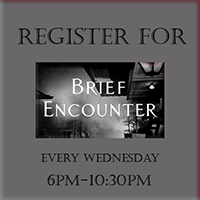 We are now, Boris willing, opening indoors from Wednesday 21st July; and until then, Wednesday`s and some Sunday`s for outdoor, limited number parties!
Our new Online ticket service through TicketSource and Subscription membership, through Subbly, are now up and running.
Don`t worry if you don`t want to have subscription membership, as we now offer you the choice of:
Member with benefits, including:
Up to 25% off entry for EVERY party.
No Queuing; Just ETicket scanning at reception.
Couples may have 1 Single Lady (Member) accompany them at no additional cost; so, the Single lady gets in free!
The Newsletter (you can opt out) gives notification ahead of announcements and includes offers only available to members.
If that was not enough, your ETicket gives you free drinks at the bar all evening (Except Energy drinks).
Non Member benefits:
You attend parties as an associate member. This gives you access to a party at undiscounted members rates, but with no commitment beyond the party you are attending. (Dress and all other rules that govern membership apply to associate members)